Gratë me gjinj të mëdhenj mund të kenë më shumë se një justifikim për t'u sëmurur gjatë stinës së ftohtë. Kjo për shkak se studimet e reja kanë zbuluar se gratë me gjinj të mëdhenj vuajnë të ftohtin më shumë se ato që kanë gjoks normal.
Në fakt, bustet më të mëdha rezultojnë në infeksione të frymëmarrjes që duan dy herë më shumë kohë për tu pastruar, sipas hulumtimit të botuar në revistën "Archives of Sexual Behaviours", raportohet nga The Sun.
Advertisement
Studimi zbuloi që zonjat me gjinj të mëdhenj mbartin simptoma të ftohjes, kollës dhe gripit për një mesatare prej 8.3 ditësh krahasuar me vetëm 3.8 ditë për ata me bustin normal. Ato me gjinj më të mëdhenj ishin gjithashtu 56 herë më të prirura për të përdorur një seri antibiotikësh.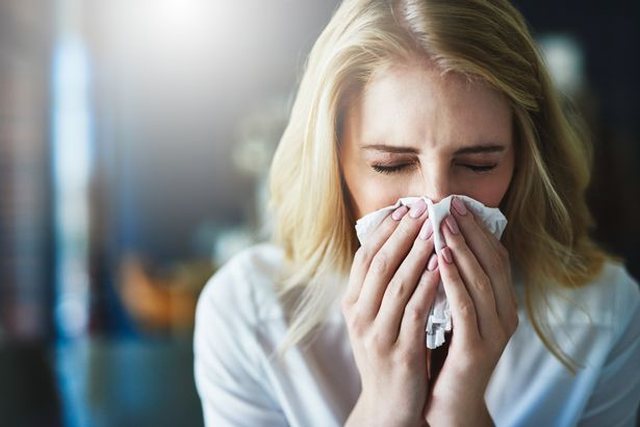 Studimi tha se gjinjtë më të mëdhenj mund të çojnë në një sistem imunitar më të dobët. Mendohet se yndyra e ruajtur tek gjinjtë mund të dobësojë sistemin imunitar për shkak të niveleve më të larta të hormonit leptin, gjë që e bën më të vështirë rikuperimin nga ftohjet dhe infeksionet e gjoksit.
Hulumtimi, i cili anketoi më shumë se 400 gra të reja mbi simptomat dhe kohëzgjatjen e ftohjes, gripit dhe infeksioneve të tjera të frymëmarrjes që kishin përjetuar në tre vitet e fundit, thotë se: "Madhësia e gjirit ishte e lidhur pozitivisht me infeksionet e frymëmarrjes".
/RevistaClass/