Taylor Swift sapo barazoi rekordin  e këngëtares  së ndjerë, Whitney Houston. Për gjashtë javë, albumi i këngëtares "Folklore", qëndroi në numrin 1 të listës së Billboard 2020, që prej publikimit të tij në 24 korrik.
Në një total të 7 albumeve të saj, Swift ka mbledhur gjithsej 46 javë në krye të top listave.
Advertisement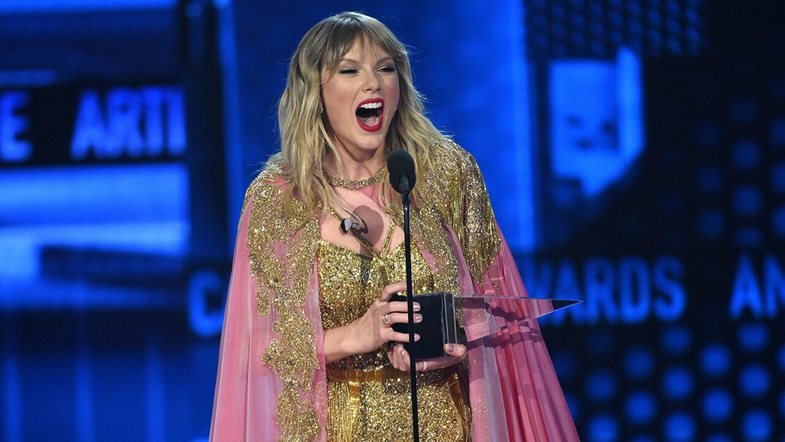 Houston, përpara shumë vitesh, bëri histori në mesin e grave që qëndronin në vend të parë, kur albumi i saj i vitit 2009 "I look to you", e vendosi atë për 46 javë në vend të parë.
Këngëtarja e "I Will Always Love You", pati katër albume që qëndronin në vend të parë, ndërkohë që The Beatles mbajnë rekordin midis artistëve meshkuj dhe femra, me 132 javë albume në Nr. 1 në Billboard 200.
Talyor Swift, nuk publikoi asnjë këngë përpara publikimit të projektit/albumit të saj të ri, duke bërë që njerëzit t'i dëgjonin edhe më shumë këngët, pas publikimit të të gjithë albumit, për të cilin 30-vjeçarja u shpreh:
"Kohët në të cilat po jetojmë, më bëjnë të kuptoj se asgjë nuk është e garantuar. Intuita më thotë se nëse e do diçka, duhet t'ja tregosh botës. Ky (album) është ana e pasigurisë në të cilën u futa. Ju dua shumë."