Burri më i pasur në botë nuk ka një shtëpi të tijën dhe së fundmi, ka filluar ta shesë pasurinë. Ai përdor një makinë që e ka krijuar vetë që s'funksionon me gaz dhe pjesën më të madhe të kohës, nuk i duhet një shofer për ta shoqëruar. Me një lëvizje të gishtit të tij, tregu i aksioneve ngrihet ose ulet.
Endërron pjesën më të madhe të kohës për Marsin, teksa vetë qëndron me këmbët e ngulura fort në Tokë. Kaq mjafton për ta kuptuar se njeriu i vitit për 2021 sipas revistës "Time" është Elon Musk.
Advertisement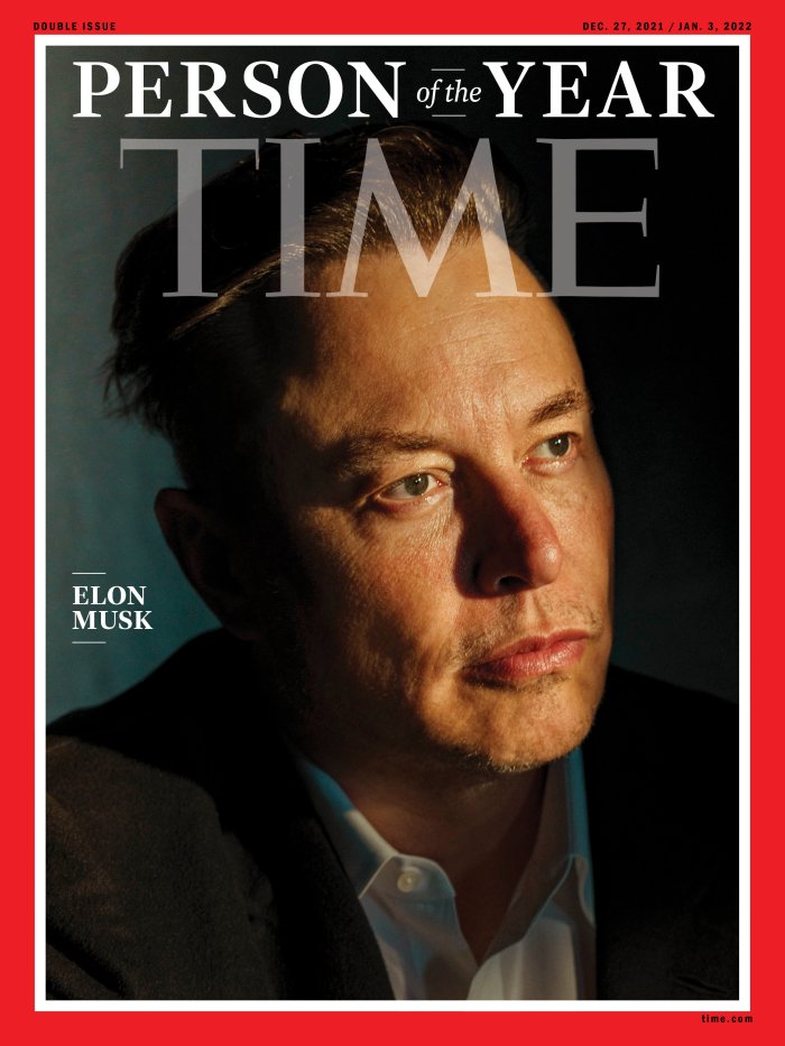 Vlera e tregut të Tesla-s u rrit me më shumë se $1 trilion këtë vit, duke e bërë kompaninë edhe më të vlefshme se Ford Motor (F.N) dhe General Motors (GM.N), të kombinuara bashkë.
Themeluesi dhe drejtori ekzekutiv i Tesla sigurohet që çdo vit të prodhohen me qindra makina dhe ja ka dalë të shmangë problemet e zinxhirit të furnizimit shumë më mirë se rivalët e tij, duke shtyrë brezat e rinj gjithnjë e më tepër drejt makinave elektrike.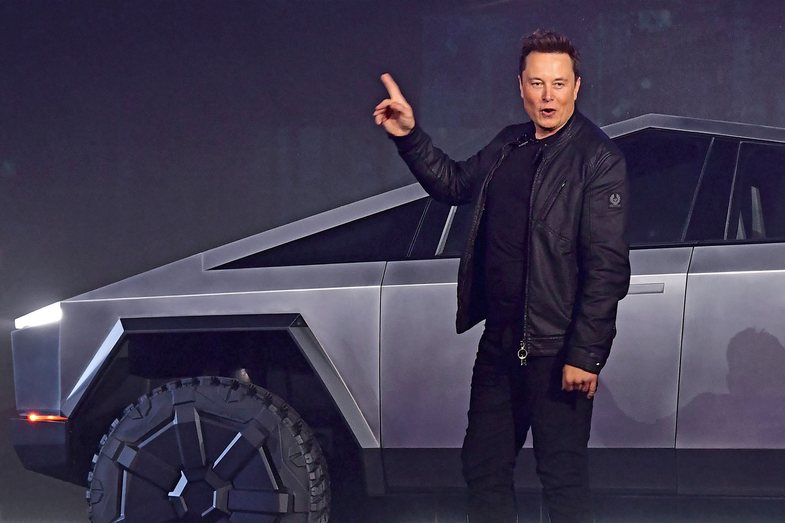 "Për krijimin e zgjidhjeve ndaj një krize ekzistenciale, për mishërimin e mundësive dhe rreziqeve që jetojnë në epokën e titanëve të teknologjisë, për nxitjen e transformimeve më të guximshme të shoqërisë, Elon Musk është personi i vitit 2021-shit sipas  TIME." – u shpreh kryeredaktori i revistës Eduard Felsenthal.
Çmimi "Njeriu i Vitit" sipas revistës së famshme personifikon dikë "që ka ndikuar më shumë në jetët apo në lajmet tona të përditshme, qoftë për mirë ose për keq."
Çmimin  "Entertainer of the Year" e mori Olivia Rodrigo, e ndërsa shkencëtarët e vaksinës u njohën si "Heronjtë e Vitit".
Vitin e shkuar, çmimin "Njeriu i Vitit" e mori presidenti Biden dhe zëvendës presidentja Kamala Harris. Kjo traditë e Time daton që prej 1927.