Ndoshta shumica prej jush mezi e keni pritur këtë moment. Selena Gomez flet për herë të parë për dy këngët që thuhet se ia ka dedikuar Justin Bieber dhe bashkëshortes së tij, Hailyn-n. Domethënë, me pak fjalë, Selena ka folur për periudhën e ndajes nga Justin në mars të 2018-ën dhe martesën e tij të menjëhershme me modelen Hailey-n Baldwin.
Në një intervistë për "On Air With Ryan Seacrest", Selena foli për dy këngët e saj "Lose You to Love Me" dhe "Look at Her Now" .
Rayn përmendi një pjesë të teksit të këngës dhe Selena ra plotësisht dakord: "Më refuzove dhe tani është e qartë. Na zëvendësove në dy muaj, si të ishte e lehtë".
Më pas të dy folën sesa e vështirë është 2 mujori pas ndarjes dhe të shohësh se si ai të zëvendëson menjëherë me dikë tjetër.
"Jam shumë mirënjohëse, sepse e kam përjetuar me miliona herë dhe këtu qëndron fatkeqësia e punës sime. Është realiteti për mua dhe jam e sigurt që për të tjerët është thjesht argëtim. Mendoja se isha mpirë dhe do të ishte budallallëk nga ana ime nëse nuk flisja për të që ndodhi. Do të ishte e pavërtetë. Dhe unë synoj të jem e vërtetë. E di që ka me mijëra njerëz që ndihen si unë, vajza dhe djemë, që kanë përjetuar të njëjtën gjë. Është realiteti i tyre. Për më tepër, me praninë e rrjeteve sociale, s'ka rëndësi nëse je në pozitën time a jo sepse gjithmonë do të gjesh një hapësirë negative. Prandaj bëj disa hapa mbrapa dhe fokusohem te ajo që po bëj unë dhe te asnjeri tjetër",-është shprehur Selena.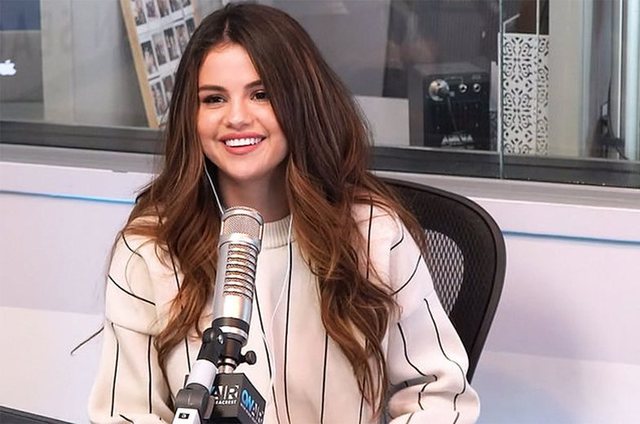 Selena tregoi gjithashtu se me këto dy këngë ajo i dha fund epokës së Justin. Albumi i saj do të ketë këngë edhe më të bukura për të tashmën dhe të ardhmen. Justin le të mjaftohet me këto dy këngë, që ajo vetë e pranoi që janë dedikim për të.
/RevistaClass/