"Duke pritur dëshpërimisht 2022-shin", shkruhej në postimin e shkruar në faqen zyrtare të serialit. Njerëzit, sidomos ata që kanë ndjekur tetë sezonet, e interpretuan si një paralajmërim për rikthim vetëm prej fjalës "Desperately".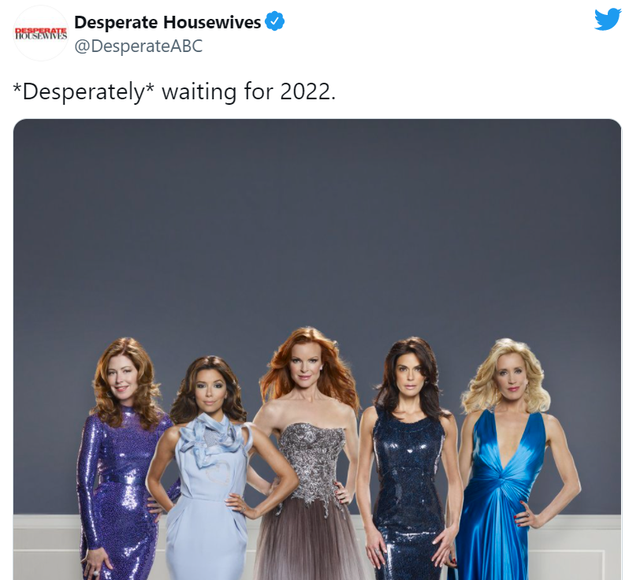 Advertisement
Nisur nga fakti që "Friends" u ribashkuan, "Sex and the City" u ribashkuan, ndoshta ky fat e prej edhe serialin e famshëm të fillimit të viteve 2000.
Për tetë sezone, katër miket e ngushta rrëfyen sekretet, krimet, romancat, tradhtitë, fobitë, përtej jetës perfekte në dukje.
Eva Longoria, një nga katër protagonistet është shprehur gjithmonë e gatshme në rast të një rikthimi të mundshëm.