Ish-Zonja e Parë e Amerikës, Michelle Obama ka reaguar pak ditë pas vrasjes së George Floyd dhe ka shkruar në Twitter disa fjalë referuar racizmit – një prej problemeve më të mëdha në Amerikë, por jo vetëm. Vdekja e Floyd ka shkaktuar protesta anë e mbanë SHBA-ve, me anë të të cilave njerëzit kundërshtojnë racizmin dhe vrazhdësinë e policëve në Amerikë.
Like so many of you, I'm pained by these recent tragedies. And I'm exhausted by a heartbreak that never seems to stop. Right now it's George, Breonna, and Ahmaud. Before that it was Eric, Sandra, and Michael. It just goes on, and on, and on.
99.1K people are talking about this
Michelle Obama e filloi postimin e saj duke thënë se është 'e rraskapitur nga kjo thyerje zemre që duket se s'do ndalojë kurrë' dhe ka kërkuar kontributin e të gjithëve që racizmi të çrrënjoset njëherë e përgjithmonë.
Advertisement
"Ashtu si shumë prej jush, më dhembin shumë këto tragjedi. Jam e rraskapitur nga kjo thyerje zemre që duket se s'do ndalojë kurrë. Tani është George, Breonna dhe Ahmaud. Para tyre ishin Eric, Sandra dhe Michael. Thjesht vazhdon, vazhdon dhe vazhdon. Racizmi është një realitet që shumë prej nesh u rritëm duke mësuar të përballemi me të. Por nëse duam ta lëmë pas, nuk duhet të përballen vetëm njerëzit me ngjyrë me të.

Është në dorën e të gjithve ne – të njerëzve me ngjyrë, të bardhëve, të gjithëve – për ta çrrënjosur atë. Fillon duke ekzaminuar veten dhe duke dëgjuar ata që kanë jetë të ndryshme nga ne. Përfundon me drejtësinë, mëshirën dhe empatinë që manifestohet në jetët dhe në rrugët tona. Lutem që të gjithë të kemi forcën për atë udhëtim. Ashtu si lutem edhe për shpirtrat dhe familjet e atyre që u morën prej nesh."
Michelle Obama

✔@MichelleObama

Race and racism is a reality that so many of us grow up learning to just deal with. But if we ever hope to move past it, it can't just be on people of color to deal with it.
It's up to all of us—Black, white, everyone—no matter how well-meaning we think we might be, to do the honest, uncomfortable work of rooting it out. It starts with self-examination and listening to those whose lives are different from our own.
24.8K people are talking about this
George Floyd ndërroi jetë më 26 maj, pasi një polic, tashmë i arrestuar, i kishte vendosur këmbën në qafë duke i penguar frymëmarrjen. E gjithë kjo ndodhi pasi sipas policëve ai po përpiqej të përdorte një kartmonedhë të falsifikuar.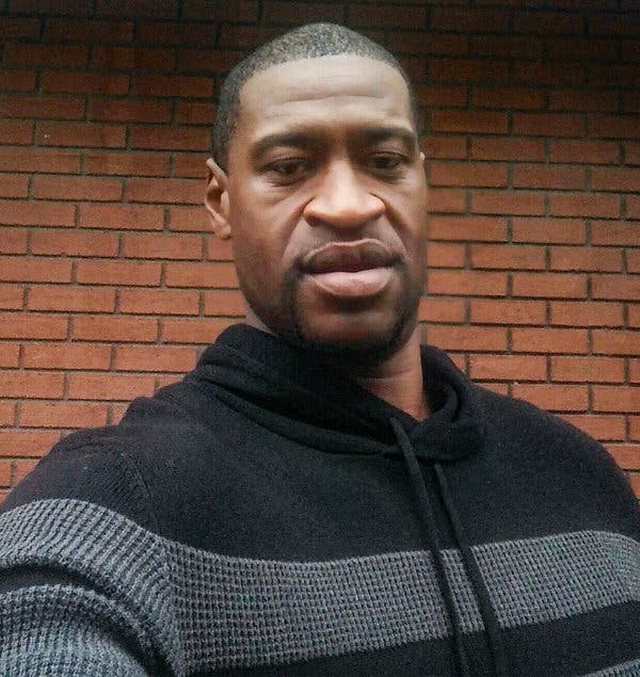 Burimi: Revista Class