Çorapet e famshme prej kristali të  mbretit të muzikës pop, Michael Jackson, të cilat i kishte të veshura në shumë prej performancave të tij në skenë do të shiten në një ankand për 1 milion dollarë.
Daljen e parë me to ai e ka bërë në vitin 1983, kur asokohe ka performuar këngën "Billie Jean". Çorapet janë pjesë e koleksionit të Frank DiLeo dhe bashkë me to blerësvedo t'ujepet edhe një letër e shkruar nga vet mbreti i popit.
Advertisement
Gjithashtu do të shoqërohen me një certifikatë origjinaliteti dhe një letër nga bashkëshortja e Frank që konfirmon se Michael i ka veshur këto çorape për debutimin e kërcimit të tij të famshëm.
Pjesë e ankandit do të jenë edhe disa nga çmimet e tij prej platini dhe ari  për fansat që nuk kanë mundësi të blejnë çorapet.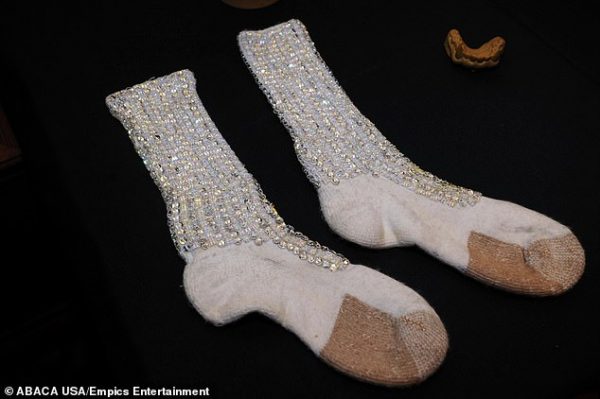 /Opinion.al/